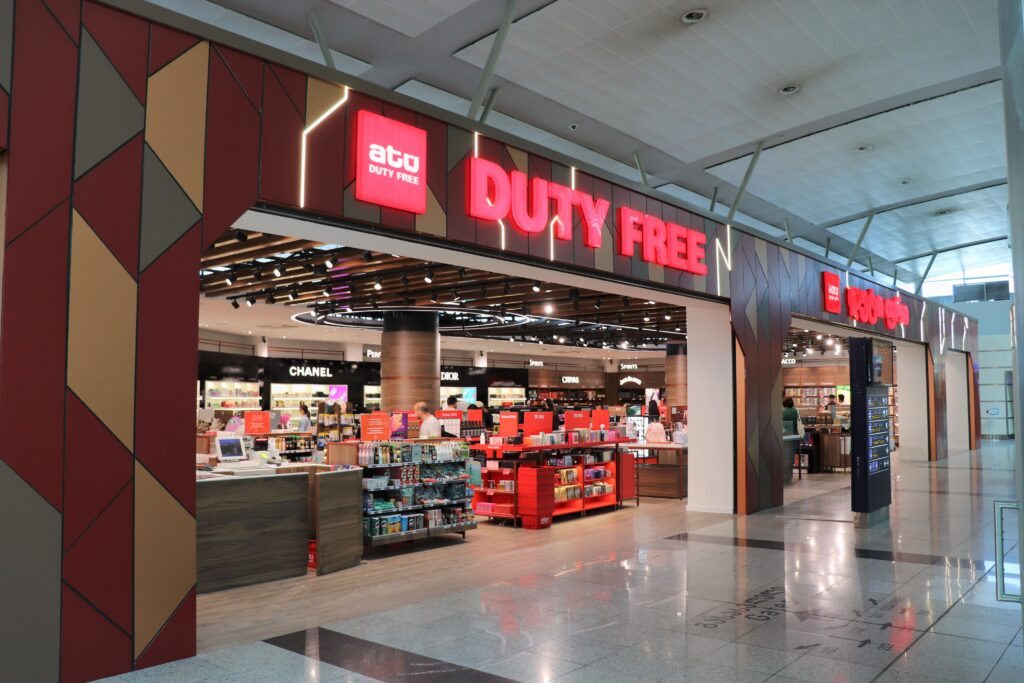 ATU Duty Free, one of the leading companies in travel retail sector, has expanded its operation by renewing its duty free store at Tbilisi Airport in Georgia. In addition to the exclusive brands such as Chanel, Dior and Armani, new brands such as Dior MUP, Moncler, L'Occitane en Provence, Atkinsons, Kilian, Xerjoff and Rituals are also available now in ATU Duty Free's new main store at Tbilisi Airport.
A new, refurbished duty-free store operated by ATU Duty Free which is in partnership of TAV Airports, one of the global leaders in airport operations and Gebr.Heinemann/Unifree, two of the most experienced companies in duty-free business, was opened at Tbilisi Airport in Georgia. ATU Duty Free's new main store which was reconstructed and expanded to 430 square meters has close to 80 luxury world brands together with the new added brands to its portfolio. The new store refurbished with the flexible system in scope of ATU's sustainability approach, and it offers privileged shopping experience to passengers on the departure floor with its lighting details and eye-catching interior architecture.
Ersan Arcan, ATU Duty Free CEO stated, ''We are happy to add value to the most important airport of Georgia with our investment. Since the start of our operations at Tbilisi and Batumi Airports in 2007 and at Kutaisi in 2013, we have achieved significant growth in our duty-free operation. In parallel with the expansion of our operation, our contribution to employment has also increased. We are glad to complete the expansion project with an investment of nearly 800 thousand Euros for the increasing number of passengers, the demand in duty-free shops and our expanding operation in line with the future projection we have built for Georgia. Our new main duty-free store at Tbilisi Airport will continue to offer passengers a unique shopping experience with a wide range of products, including local products, along with world-renowned elite brands in 430 square meters area.''
Please kindly find attached the press release and the photographs.